Our doors can be painted or stained to match your shed needs and shed style.
T1-11 IN KONA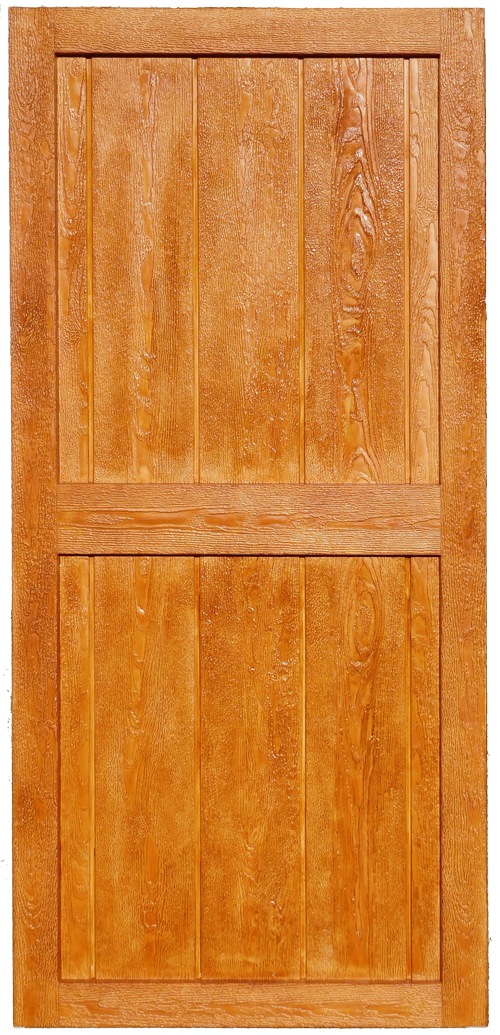 T1-11 IN WALNUT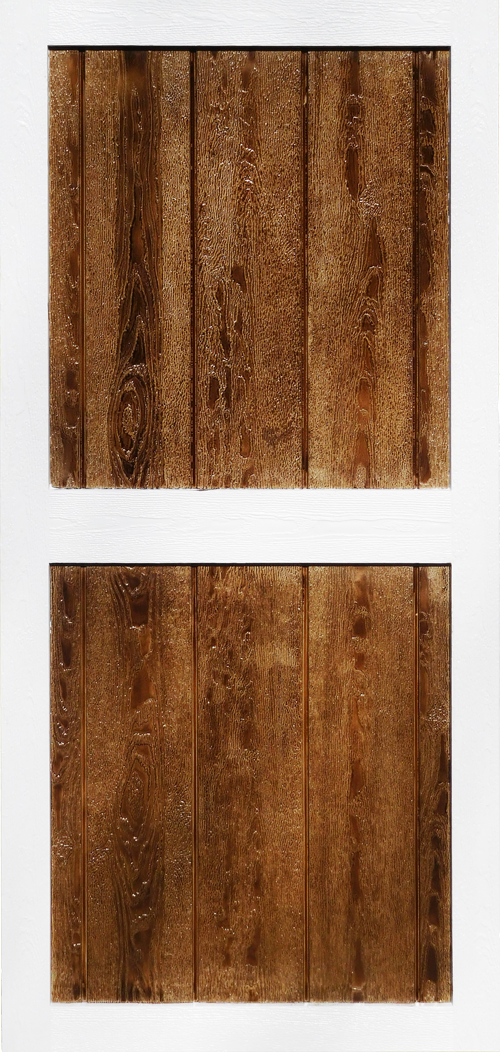 T1-11 IN OAK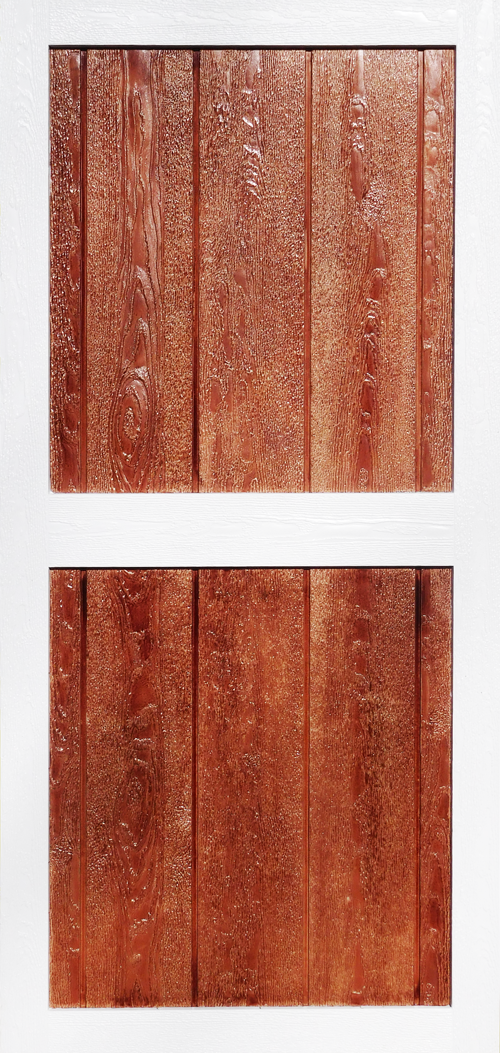 2 PANEL IN 2-TONED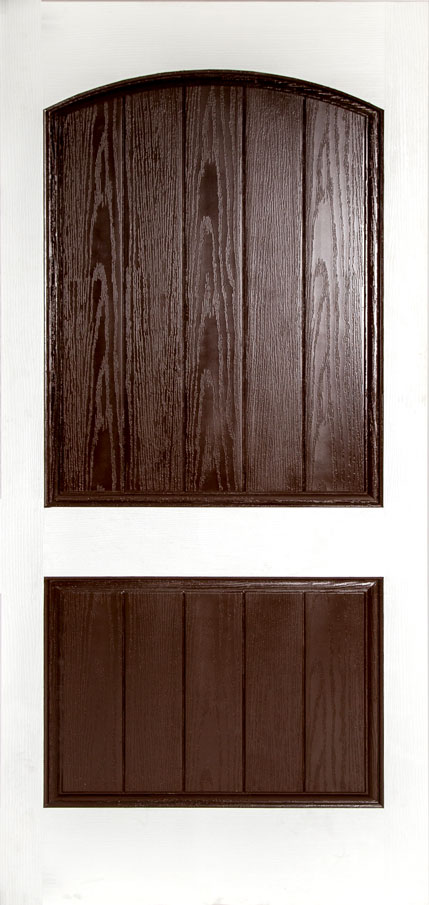 ---
The American Shanty brand is geared towards the shed industry specifically. We have purchased 14 new molds that are intended to provide the Shed Appeal you desire by creating aesthetically and proportionately sized paneling on your shed door. No other manufacturer in the industry can make this claim!
Aesthetically and Proportionately correct
Various Sizes Available
Multiple Style Options
Innovative and Progressive Industry Leader
Shed Doors Done Right!
Ryan-Al Door Systems and its American SHANTY brand of doors are the "ONLY MANUFACTURED FIBERGLASS SHED DOOR IN THE WORLD." That's right, in the world. Any other shed door on the market today is provided by a housing door manufacturer passing it along as a shed door…House doors and shed doors are completely different products and demand different specifications. Don't be fooled into thinking that a house door will function the same way as a shed door. House doors are typically shielded from the elements whereas a shed door is openly exposed to the environment and has to endure much harsher conditions. American SHANTY doors are specifically produced to be aesthetically, proportionately and structurally correct and to endure the ever changing climate the garden shed is accustomed to.
Being a progressive and innovative leader in the industry, we continuously search for new ideas to improve the ever evolving shed market. Our scope is to introduce new items or to simply just improve traditional items that will increase the value of the shed and your business.
NEW POWERFUL INNOVATIONS
---
RYANAL Door Systems - CORPORATE
Diamond Bar, CA 91765 US
Tel: (909) 861-0422
107 Clover Dr. SW
Lenoir, NC 28645
Tel: (828) 572-4532 Fax: (828) 572-4549
Copyright © 2019 RYANAL Door Systems All Rights Reserved